Norway's only women special force, Jegertroppen were brought into existence three years ago and their experiment is definitely a success. Jegertroppen which means "Hunter troops", does complete justice with their abilities. Created in 2014, the Jegertroppen were visualized as a solution to the growing need for female special operations soldiers, particularly in countries such as Afghanistan, where male soldiers are forbidden from speaking to local women due to religious and cultural constraints. Not being able to speak or deal with women can greatly affect any military's ability to gather intelligence.
They are not inferior to their special forces male counterparts in any way. They carry the same weight in their backpack as their male counterparts. A few of them even carry as much as they weigh. According to Captain Ole Vidar, a training officer, one of the female soldiers under his tutelage had managed to better male members of an elite platoon during a recent shooting exercise.
Being a part of this elite unit is not child's play. To qualify for the training program, applicants have to run about four miles carrying 60 pounds of military gear in less than 52 minutes.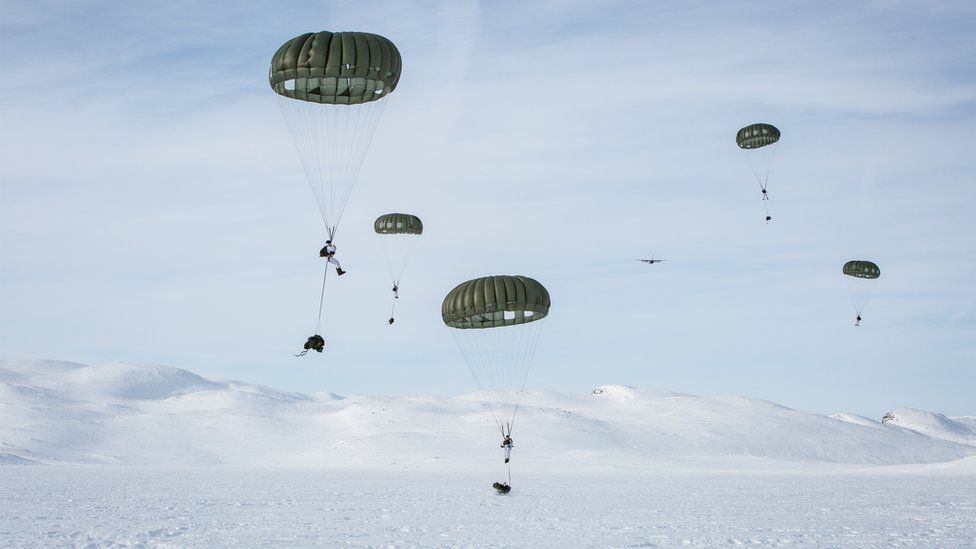 Their training regime includes tasks like parachuting out of military aircraft, skiing in the Arctic tundra, navigating the wilderness and fighting in urban terrain at Terningmoen Camp, about 100 miles north of Oslo. According to their trainers, having an all female unit has advantages, one of them being that a tailored program and a tailored selection for the female soldiers can be used.
A little more than a year ago, the U.S military finally opened combat roles to women and the Indian military still hasn't opened combat roles to women. Last year, the United Kingdom saw all restrictions on women serving in combat roles lifted. All roles in the The King's Royal Hussars, The Royal Tank Regiment, and all Army Reserve Royal Armoured Corps units have now been opened to women. Women will be permitted to join the rest of the previously closed combat roles in the Royal Armoured Corps, British Army Infantry, Royal Marines and the Royal Air Force Regiment by the end of 2018. Norway first opened combat roles to women in the 1980s. Last year, they became the first developed country to introduce female conscription.
The creation of the Jegertroppen is groundbreaking and breaks the gender barrier in the military. Hopefully, the Jegertroppen will pave the way for many more female special forces units to come.
Source- NBC News 
Read More-