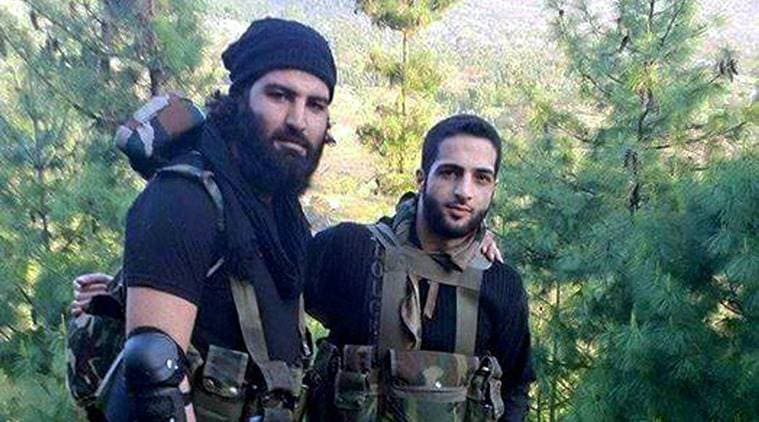 About a year ago, infamous Hizbul Mujahideen commander Burhan Wani was killed by the Indian Army in Kashmir. Following his death, his trusted lieutenant Sabzar Bhat was appointed as the new commander. In the next operation, the Indian Army killed Sabzar Bhat in an encounter with them in Tral, Kashmir. Everyone is now waiting for the appointment of the new commander of the terrorist outfit.
According to several credible sources, the Indian Intelligence see Riyaz Ahmad Naikoo as the new Hizbul commander in the Kashmir Valley. He is one of the oldest militants of Hizbul Mujahideen. Unlike the previous commander, Sabzar Ahmad Bhat, Riyaz Naikoo is technology savvy. The terrorist group may appoint him as commander to use his abilities to galvanize support for terrorism through social media networks. He is a top rated(A++ category) terrorist and carries a bounty of Twelve Lakh Rupees on his head.
A native of Durbug, in Awantipora district, he is said to have escaped from the trap laid down by the security forces quite a few times over the past three years. As recently as the previous week, he was cornered by the security forces in Pulwama district but he managed to escape.
He is considered to be a moderate among the radical Hizbul Mujahideen militants. He released a video last year saying that he would welcome the return of Kashmiri Pandits to Kashmir. He even said that militants were not enemies of Kashmiri Pandits. His stand is in complete contradiction to that of his predecessor Sabzar Bhat, who wanted Kashmir to be developed into an Islamic Caliphate.
Riyaz Naikoo's close associates Altaf Kachroo and Saddam Padder are also the local men, who joined the Hizbul Mujahideen. But unlike Naikoo, who has completed his higher studies, the other two are said to have studied till high school only. Naikoo is the most dangerous type of terrorist- educated and intelligent.
The Indian Army will hope to put an end to his reign of terror as soon as possible.