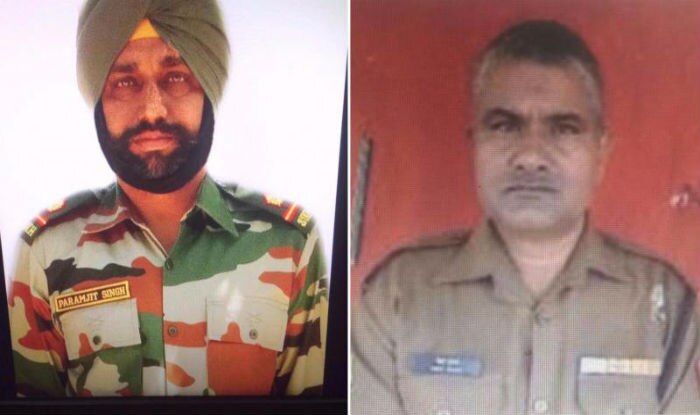 Two Indian soldiers were beheaded in a cross-border raid on 1st May 2017  in Jammu and Kashmir by Pakistani forces. It has once again put the spotlight on the Pakistani army's Border Action Team (BAT) which is infamous for such gruesome and shameful attacks across the line of control.
Naib Subedar Paramjeet Singh of 22 Sikh Regiment of the Indian Army and Head constable Prem Sagar of 200th Battalion of the Border Security Force (BSF) were killed when their patrol party was attacked by the rogue BAT squad that entered a few hundred metres into Indian territory in Krishna Ghati sector in Poonch district.
The Border Security Force alleged that the attack was pre-planned by Pakistan and the BAT had regular army men and militants.
Taking advantage of the firing from Pak side, BAT (Border Action Team) mutilated bodies of 2 soldiers: KN Choubey, ADG BSF, Western Command pic.twitter.com/2sim6ZdStK

— ANI (@ANI) May 2, 2017
Here are a few facts about the rogue team that has hit India hard on many occasions:
1. Pakistani Military specifically uses their BAT for raids across the Line of Control in Jammu & Kashmir.
2. The core of the BAT is composed of elite members of the Pakistani Army. Its primary task is to dominate the disputed territory of Kashmir by carrying out disruptive actions in the form of inhumane raids.
3. The rogue team not only consists of regular soldiers but also of militants(mujahideens).
4. Quick raids by the Pakistani BAT are not a new event. They have been carried out at regular intervals along the Line of Control in the past.
5. Such teams can have anywhere between four to ten people.
"Pakistan army encourages such action along the LoC. It has been going on for a while," said Lieutenant General Vinod Bhatia (retd), India's Director General of Military Operations during 2012-14.
The Pakistani Civilian Government needs to take action for once. The civil military divide is already apparent in Pakistan and if the Pakistani Military is given arbitrary power to carry out illegal cross border strikes then another rogue military dictatorship is not very far away.